Below is the online edition of In the Beginning: Compelling Evidence for Creation and the Flood, by Dr. Walt Brown. Copyright © Center for Scientific Creation. All rights reserved.

Click here to order the hardbound 8th edition (2008) and other materials.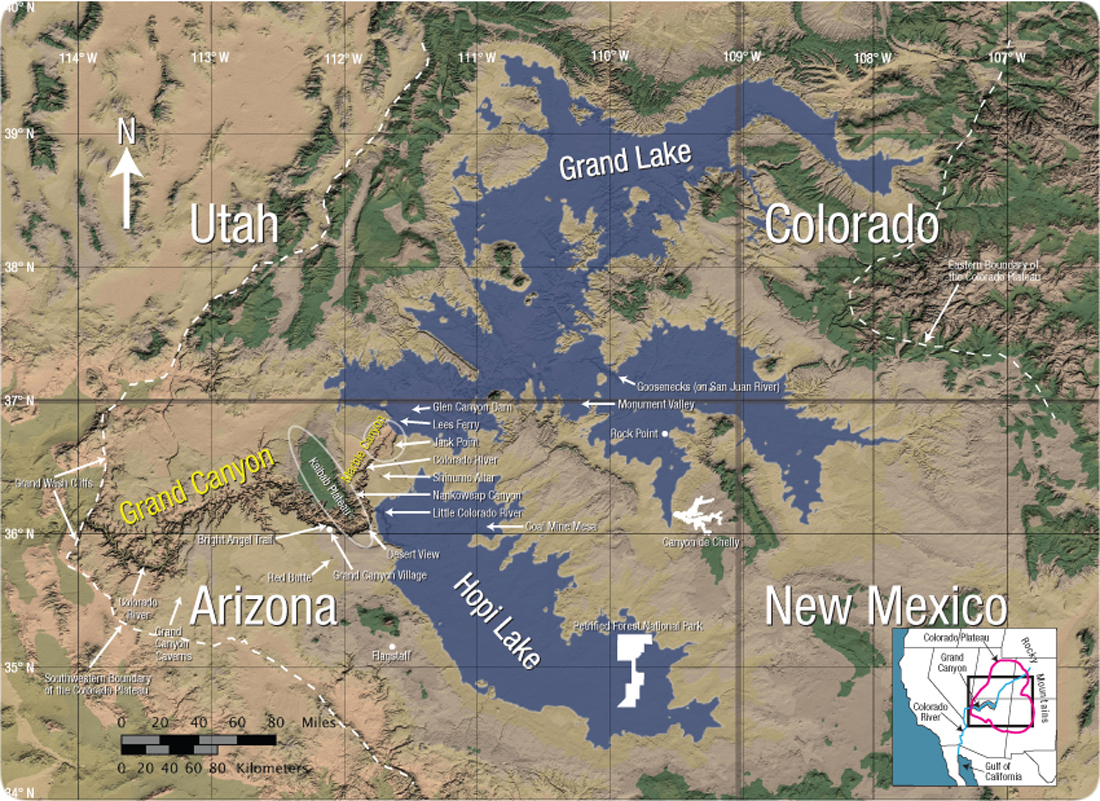 Figure 118: Geographic Features.  Major geographic features described in this chapter are shown above. Two ancient lakes, Grand Lake and Hopi Lake, are superimposed on today's terrain, shown in nearly true color. The white oval encloses the high Kaibab Plateau, which extends slightly south of the Colorado River. The circle marks the north half of Marble Canyon, about a dozen barbed canyons, the funnel, and parts of Echo Cliffs and Vermilion Cliffs. All will be discussed later. The dashed white line marks the boundary of the uplifted, roughly circular Colorado Plateau, also shown in the insert.